s

olar Energy Water Heater
International Patenet for Invention
Cross-generational Ultra-intelligent solar Energy Water Heater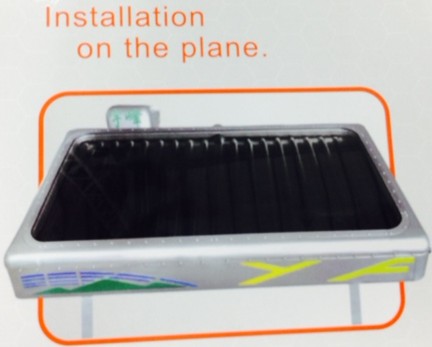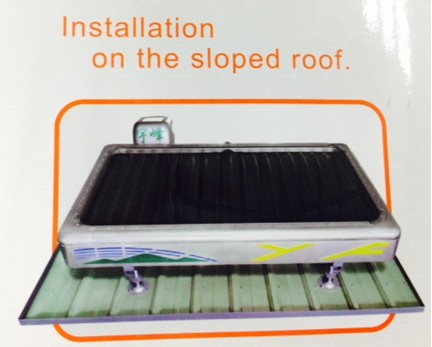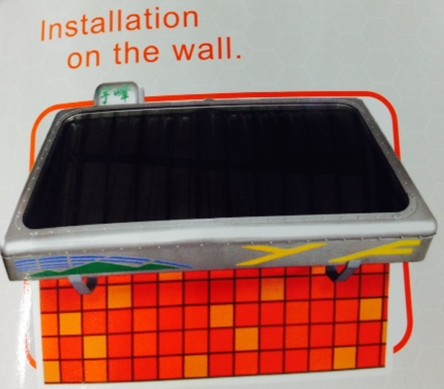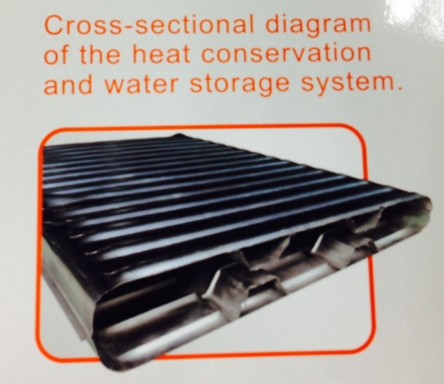 High standard Heat Collection:
l   The product receives solar radiation heat energy directly and fully, whose heat collection effect is far superior to that of other general products of indirect heat conduction type. It does not waste any solar energy, and so it can achieve the objective of energy-saving and carbon reduction better.
l   The product uses a special acid/alkali resistant, high chlorine resistant, stainless steel
SUS444: heat-collective water tank, which is of molded deep-drawing type. The special SUS444 stainless steel plate possesses higher corrosion and chlorine resistance and better heat conduction effect than common stainless steel plates(compared in actual tests). In contrast with general copper tube heat-collective plates, less water scale can be formed in the SUS444 stainless steel plate, so reducing the possibility of blockage.
l   The product uses the 3.2mm superior UV white high-penetrability, impact resistant tempered glass for solar photo-electricity, which can raise the received quantity of solar heat energy by over 12%.
l   The product uses the high-efficient
l   The product uses the high efficient heat collective coating for solar energy water heater, so with more remarkable heat collection and thermal insulation.
High standard Thermal Insulation
l   High-density foam resin formed by mold filling can provide complete and full coverage and so excellent thermal insulation.
l   Air-tight tape is a material used for high-speed trains, which provides better thermal insulation, air-tightness and water resistance.
l   It is provided with an enclosure made of SUS 304 stainless steel plate, which resists rust, oxidization and corrosion, so presenting a longer service life. The new-style streamline outline makes the skyline and appearance of the building nicer.
l   In bad weathers, the auxiliary full-automatic electric heating system can be activated; in other words, when solar energy furnishes insufficient temperature, the auxiliary heating system can be automatically started(e.g. it takes only 54 mins to raise water temperature to 65C), to provide all-weather heating and thermal insulation.
High-standard Design&manufacture
l   International patent for invention: the heat collection plate is also the water storage tank, so reducing heat energy loss due to circulation and More savings in electricity.
l   All series use modular production, so they are consistent in both quality and specification.
l   The special SUS444 acid/alkali resistant, stainless steel heat collective water tank is used which does have toxic and plastic smell even in high temperature.
l   The high-load support us nice and durable, which has undergone Geomet anti corrosive treatment(1000h salt fog test)
High-standard economical efficiency
l   Easy installation greatly reduces installation works and costs.
l   Large in barrel space and no pipe diameter avoids blockage due to water
Scale and reduced heat absorption capability, so presenting a longer service life.
l   The product can be installed in the absence of water tank
High-standard After-sales service
l   The product is warranted for 3 years
l   Its service life is over 20 years.